Technical Surveillance Countermeasures
Understanding Technical Surveillance Countermeasures
What You Need To Know
A Technical Surveillance Countermeasure (TSCM), also known as a "bug" sweep or electronic surveillance sweep, is a highly-specialized service that detects the presence of eavesdropping devices such as hidden microphones or "bugs." The goal of a Technical Surveillance Countermeasure is to identify existing security breaches and/or potential weaknesses in technical and communications security and to recommend corrective action to neutralize the risks.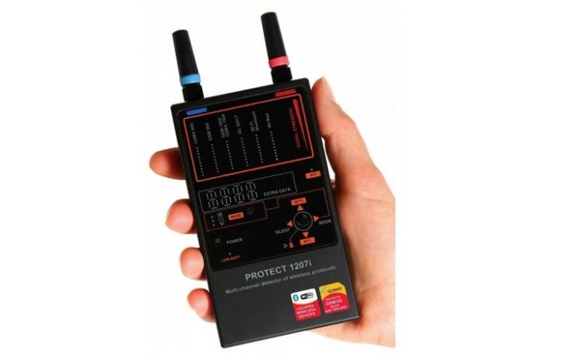 Why "DISCOVER" for TSCM?
"DISCOVER" Investigations is one of the nation's leading and most reliable providers of professional TSCM sweeps. Our clients include financial institutions, major corporations, law firms, and governmental and non-profit entities. We offer a range of TCSM services including:
• Electronic eavesdropping detection
• Anti-surveillance services
• Wiretap and covert camera detection
• Communications security (COMSEC)
• Technical security
"DISCOVER"'s team of qualified, expert TSCM technicians are among the most knowledgeable and experienced professionals in the world. They have performed hundreds of sweeps for a range of prestigious clients nationwide. Nobody has more experience, or better-equipped to conduct your Technical Surveillance Countermeasures.
About "DISCOVER"'s TSCM Team
Our dedicated TSCM technicians have been extensively trained, with certified instruction on the latest state-of-the-art TSCM equipment. To keep them on the cutting edge, our TSCM team routinely attend periodic refresher courses and workshops to maintain an updated working knowledge of the ever-changing countermeasures technology field. A special attention is paid to the new, more sophisticated breed of digital eavesdropping devices.
Our Equipment
"DISCOVER" Investigations utilizes a wide array of the finest, most high-tech TSCM equipment available. We continually evaluate new equipment and software as it hits the market to maintain our technical edge. Our equipment is a major reason why we consistently provide our clients with the highest level of service.
"DISCOVER" places the highest premium on our client's privacy. Due to the sensitive nature of electronic surveillance and eavesdropping, we ensure that your information will always remain confidential. Our goal is to assist clients maintain the integrity of their work environment against the threat of electronic eavesdropping.